Kenana Sugar Project (Sudan)
Overcoming difficulty through a pioneer's enthusiasm and sense of mission:
A spirit that continues to serve as TAKUMA's foundation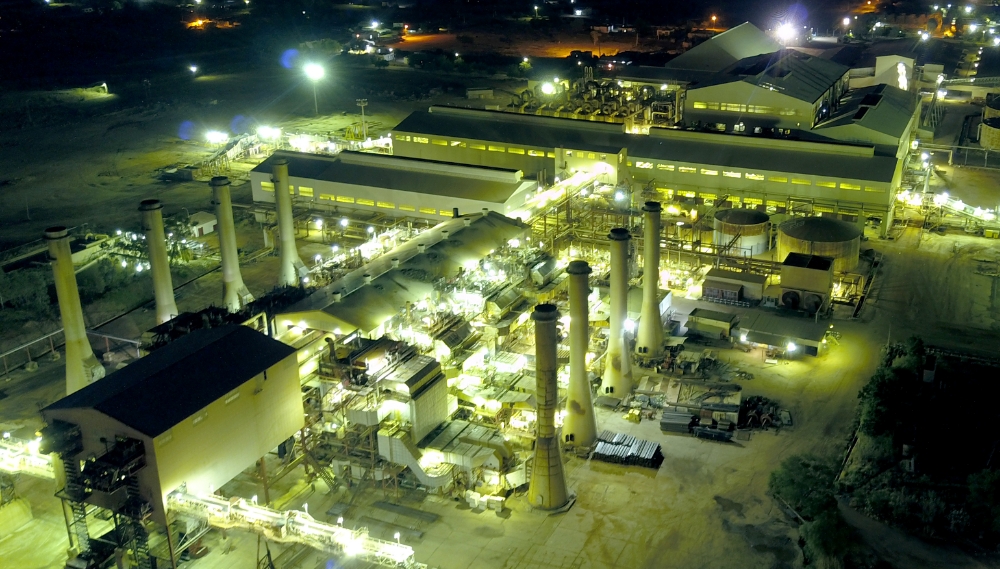 Looking back on a project in the broiling-hot continent that gave rise to Kenana Sugar
When TAKUMA received the order for this project in 1976, all you could see was desolate plains when you moved away from the banks of the Nile River in the state of Kenana. It was a red land with fossils containing bubbles that were locked in rock as the Earth cooled and hardened billions of years ago.
Fields of sugarcane measuring 350 square kilometers eventually sprung up, nourished by irrigation water from the Nile, and today* the area is a verdant community centered on Kenana Sugar. Atop a small hill sits a refinery that casts the only light in the area all night long, and the nameplates of "TAKUMA" furnished on the six boilers that TAKUMA delivered to the facility shine like medals. *In 2003
The Republic of the Sudan (as it was known at the time the plant was built) was working with nearby countries to greenify the region and turn it into a center of grain production as a way to utilize its location by the Nile, blessed with abundant water and high level of sun exposure. Kenana Sugar was established in 1976. At the time of its establishment, the company operated one of the world's largest sugar refineries that pressed 17,000 tons of sugarcane every day and produced 300,000 tons of sugar every year. It was a large corporation with 20,000 employees in integrated operations ranging from sugarcane cultivation to sugar refining. The bold national project sought to contribute to the region's development.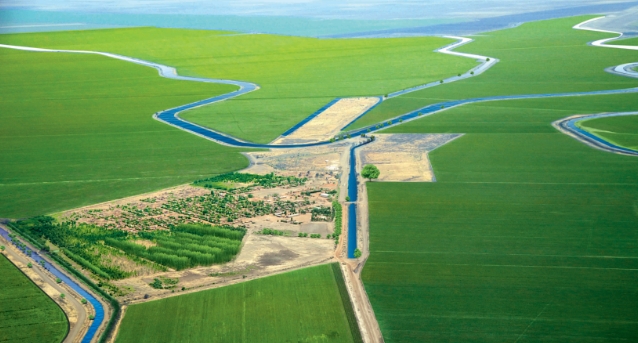 Striving to earn an order for the boiler plant at one of the world's largest sugar refineries
In 1974, although TAKUMA's international business had experience delivering large-scale bagasse fired boilers (bagasse: fiber left over after sugarcane is pressed) to factories in the Philippines and Thailand, it was the first time for the company to participate in a bidding process driven by demanding plans and drawings compiled by Western consultants.

The thick sheaf of English-language drawings specified extremely detailed requirements, making a high level of reading skill essential in order to understand them all. Although the specifications demanded careful study due to their use of the traveling stoker furnace combustion method, which TAKUMA had never used previously in a bagasse-fired boiler, as well as high-efficiency burner combustion once the boiler ran out of bagasse, we recognized in the project an exceptional opportunity to expand our sales channel and therefore pulled out all the stops to earn an order.

Once we had completed our engineering plan, calculated costs, and submitted our proposal, the client pointed out that TAKUMA boilers were "heavy and expensive." An analysis of the proposal revealed that use of the latest data for Japanese municipal solid waste incineration plants (which required a robust design that could accommodate various types of waste) and the incorporation of an excessive level of performance due to our interpretation of the capabilities described in the specifications when planning the traveling stoker furnace had adversely impacted the weight and price of the system we proposed.

The sales coordinator gathered together team members and explained the situation after returning to Japan. "We'll lose the bid unless we review our entire plan. And there's very little time until we need to resubmit it." The engineers who had come up with the plan, which they considered unparalleled, weren't about to give in to a worried salesperson so easily. "With these specs, there's no way we'll lose to another company's boiler, and reviewing everything would mean starting from square one. There's no time for that." And so went the discussions with the engineering team. An executive director who had been quietly listening to the discussion stood up and announced his decision: "All the involved departments will cooperate with a review of the entire plan. Change it to something that will win. Time is of the essence!"

 The team immediately began reviewing the plan, and team members worked vigorously until late into the night for days on end. Just 10 days after they had begun, the sales coordinator resubmitted the newly finished revised proposal with confidence and awaited the decision.

The evaluation found that the proposal was adequate on both an engineering and price level, and TAKUMA's boiler was chosen.
Harsh work conditions in a difficult project in the Sudan
 In October 1976, construction supervisors left Japan to oversee the installation and construction. Kenana Camp had running water and electricity, but workers had to contend with heat (it reached 30°C early in the morning and then 48°C by afternoon), air conditioners that didn't cool things down, showers that ran hot water for a while even if the hot water heater wasn't operating, and frequent power outages caused by insufficient capacity. The only recreational activity was kicking a ball around. With letters taking a month round trip by airmail and emergency phone calls requiring two hours or more to place from a hotel in the capital and offering only spotty audio quality, communicating with the Head Office was extremely time-consuming. Team members drew on their passion to install six boilers in a culture and environment that differed entirely from Japan.

 Numerous issues plagued the site, including design problems, product precision problems, equipment damage sustained during transport, and insufficient construction supplies and manpower. Without any way to contact the Head Office, construction supervisors in the field had to resolve these problems on their own. They exhibited tenacity as they negotiated and resolved them all, one at a time, until the project was finally completed in 1981.
Overcoming numerous challenges: TAKUMA's professional spirit
 A pomp-filled dedication ceremony was held in the presence of presidents and other guests from nearby countries on March 2, 1981. The Sudanese government issued a 10-pound note of which the design featured Kenana Sugar to commemorate the completion of the facility.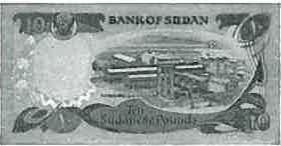 Africa is located far from Japan. At first, nobody thought it would be possible for TAKUMA to complete the project, which included everything from planning to manufacturing, shipment, construction, and commissioning, due to the facility's magnitude, complexity, location, work environment, and efficiency. However, all team members who were involved in the project, including both personnel on the front lines and staff members who provided support back in Japan, overcame the obstacles facing them to make the plant operational by drawing on their passion, enthusiasm, and sense of mission as pioneers and their pride as professionals. That spirit is TAKUMA's greatest strength, and it continues to serve as TAKUMA's foundation.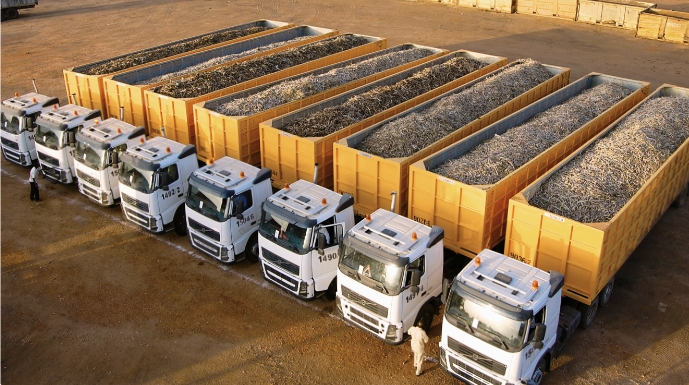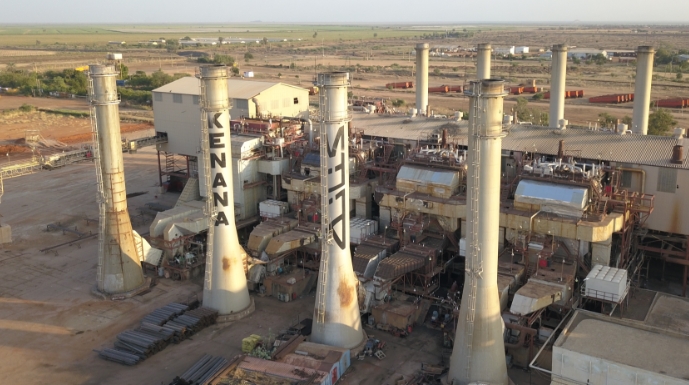 Source: Ishizue Vol. 336 (2003) (internal journal of TAKUMA CO., LTD.) (partially edited)